WELCOME TO CONINCO WEBSITE.
We would like to express our sincere appreciation to our valued customer for the business and continued support.
CONINCO is committed to provide consistent quality services and products.
Our vast experience and expertise which has been cultivated since 1976 has enables us to provide practical design to incorporate our products in your projects. Our top priority is to establish close relationship with our clients
and to meet their requirement.
Please feel free to contact us if you required further enquiries in our services and products.
Thank you.​
​
INTRODUCTION
Concrete Innovators Co Pte Ltd is a leading manufacturer of quality Prestressed Precast Concrete and Precast Reinforced Concrete Products for infrastructure, building structure and offshore structure projects in Singapore.
The company was incorporated on the 26th April 1976 in Singapore. Today, the company having played a vital role in the development of various flyovers, bridges, ports, jetties, wharves, the Mass Rapid Transit System (MRT), Housing Development Board (HDB) building and private building; we have established ourselves as one of the leading manufacturers of quality precast concrete products.
Innovation, product quality, service and reliability are our biggest assets.
The company is registered with the Building & Construction Authority (BCA) under category of CR10 (Precast Concrete Products).
The company was awarded the ISO 9002 certification by SGS in March 2000.
TO BE THE PREFERRED MANUFACTURER OF NICHE CONCRETE PRECAST PRODUCTS IN SINGAPORE AND BRING THE BENEFITS OF PRECAST TECHNOLOGY TO OUR CLIENTS IN TERMS OF QUALITY, SERVICE, INNOVATION AND SPEED OF CONSTRUCTION.​
WE WILL CONSTANTLY STRIVE TO CREATE A CHALLENGING AND SATISFYING WORK ENVIRONMENT THAT ALLOWS OUR EMPLOYEES TO EXCEL IN THEIR TASKS AND TO DEVELOP THEIR POTENTIAL TO THE FULLEST. THE RESULT WILL BE AN ORGANIZATION THAT GIVES TOTAL SATISFACTION TO OUR CUSTOMERS AND MAXIMUM VALUE TO OUR SHAREHOLDER.​
OUR DUTY
MAXIMIZE SHAREHOLDERS RETURNS

OUR PRODUCT 
PRECAST CONCRETE
OUR FOCUS
CUSTOMER'S SATISFACTION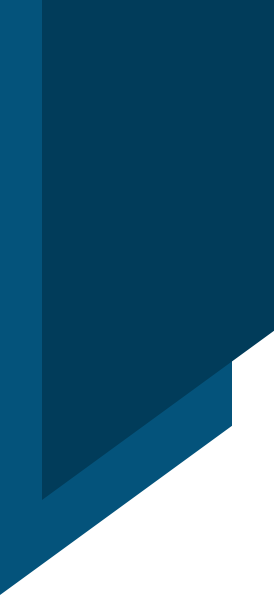 THE
LINE

THAT SETS US APART.
SAFETY.
Safety is everybody's responsibility.
No job is so important it can't be done safety.
Always lead by example.
Never take shortcuts with safety.
RESPECT & INTEGRITY.​
Treat people as you would want to be treated.
Encourage open and honest dialogue at your workplace.
Ensure your word is your bond.
Only promise what you are able to deliver.
SENSE OF OWNERSHIP.
Treat company assets, money, customers and products as if they were your own.
Be accountable for your own actions.
Acknowledge that you are representing company even when you are not at work.
Everyone has the capacity to make a positive difference at their workplace.
Find solutions. Don't pass on problems.
Question the status quo.
HIGH PERFORMANCE.
Always ask, "Is there is a better way?"
Aim to get it right first time every time.
Communicate clearly and concisely.
Learn from mistakes.
Recognise and correct under performance.
Recognise and reward high performance.
Work hard with energy, enthusiasm and safety.​
INNOVATION
Share Knowledge.
Encourage New ideas to add value to the business and our stakeholders.
Think outside the box.
Question the status quo.​
OUR 
GROUP OF COMPANIES & AFFILIATES
SCW PTE LTD
SCW ENGINEERING PTE LTD
PPI PRECAST PTE LTD
PPI ENGINEERING PTE LTD
PPI ENGINEERING SYSTEMS PTE LTD
PPI CONSTRUCTION & ENGINEERING PTE LTD
CONINCO SDN BHD (MALAYSIA)
If you have any questions about our product and services or need help with our experts on a project, feel free to contact our friendly customer service officers. No obligations.​